Academic Teaching Pattern
LEAP (Learning Evaluation Accelerated Program) is initiated by CHA JAIPUR to bring out the best in our students. It consists of different processes and activities in academics which will make the budding hoteliers trend setters for the industry. LEAP helps in their growth, personality development, attitude & behavioral changes, performance assessment, motivation and better productivity of work. It trains student's not only technically but grooms and changes them at 360 degree angle through special classes and programs.
Mentorship Program:
Every Student is allotted their personal mentors with whom students can discuss his/her career plans, interest areas, focus points, personal training requirements, weaknesses, etc. These mentors help individual students through personal guidance to have a more comprehensive and broad outlook of their career path and goals.
Performance Review Program (PRP):
The performance review program is to bring out the best in our students. PRP consists of an individual review, identification of personal strengths and weakness, setting monthly targets and goals, and monthly review for their Growth and Development, & Productivity. PRP is planned in order to Develop the students, Motivate them through achievement and feedback process, career planning decisions, etc.
Designing Classes:
Additional emphasis is given on special modules through the "Good to Great" module designed by the Research & Development team of CHA. Whereby students are grilled on their Technical & Managerial skills, they also learn special designing of the Hotel Kitchen / Room / Restaurant / Lobby, etc. Which makes them shine in the crowd and effortless choice of HR & Training Manager of the various Hospitality units.
Quality Assurance System:
The System is guided to follow the system & Standard of Procedure (SOP's) of each organisation. Thus, to make our students understand the importance of quality maintenance, we conduct these classes under the "GOOD TO GREAT" module.
Hotel Day:
"Professionalism is knowing how to do it when to do it and doing it."
To make our students understand, we teach them how to act, give them an environment to make mistakes, and learn techniques of professionalism by celebrating Hotel Day to master something beyond what they have already learned by converting the college into a Hotel twice a year.
WOW Committee:
The WOW committee is formed 'TO DEVELOP THE SKILLS AND RESPONSIBILITY LEVEL OF STUDENTS' for Team Building, Sense of Responsibility, Organization First, Leadership, Motivation, and Work Ethics through being part of different committees like:
Food Production Committee

Food & Beverages Service Committee

Events & Accommodation Operations Committee

Discipline. Grooming & Administration Committee

Academic Committee
Weekly Presentations:
Students are required to appear for weekly presentations on the topics given by the respective faculty in front of the whole class as per the rotation policy. This activity helps students in overcoming stage fear, enhancing their presentation & communication skills, enhance their subject knowledge, and incorporating much-needed confidence within.
Mock Interview Session:
We, at CHA, believe in the overall training and development of the student from the very beginning. Thus, we train students on their interview skills from the very first month. Hence, making them ready to face the challenges put across by various recruiters at the time of Industrial Internships & Placements.
Group Discussion:
We also train students through regular Group Discussion Sessions to make them aware of current affairs of national & international importance. It also helps in building the leadership skills, Team spirit, Communication Skills, and other various important attributes required to excel in the professional arena.
Academic Teaching Pattern
All the academic courses are affiliated with Rajasthan ILD Skill University (Govt. of Rajasthan)
Degree Course in Hospitality Hotel Administration
Duration: 3 Years
Eligibility: 12th
Front Office
Food Production Food & Beverage Service
Housekeeping
General Diploma
(All 4 Streams)
Duration 1 Year
Eligibility: 12th
(Only Passing Marks Required)
ANAND YADAV
Managing Director
Qualifications: BHMCT, MBA-HM
Experience – 28 Years
DEEP DUTT
Director Operations
Qualification – M.A. in Psychology
(specialized in Industrial psychology
and Organisational Behavior)
Experience – 19 Years
ANKIT TIWARI
Course Coordinator
Qualification: BHM & PGDHRM
Experience: 15 years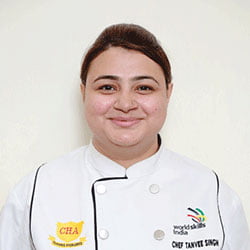 CHEF TANVEE K. SINGH
Asst. Prof. – Food Production
Qualification: BHMCT, Management
Training: ITC WMI
Experience: 8 Years (Sous Chef/Master Chef)
CHEF AKSHAT MATHUR
Asst. Prof. – Food Production
Qualification – BHM – IHM Aurangabad, Level -2 Food Hygiene Auditor & HACCP Certified Professional
Experience: 15 Years
CHEF DEEPAK GAUTAM
Asst. Prof. – Food Production
Qualification – BHMCT, MT from IHG Hotel
Experience: 13 Years
URMIKA SAKSENA
Asso. Prof. – Accommodation Ops
BHMCT (IHM)
Experience: 9 years
GAURAV MATHUR
Asso. Prof. – F&B Services
Qualification – BHMCT
Experience – 10 Years
CHEF KISHAN KR. SHARMA
Asst. Prof. – Food Production
Qualifications: M.Com, Diploma in
Bakery & Confectionery
Experience 36 Years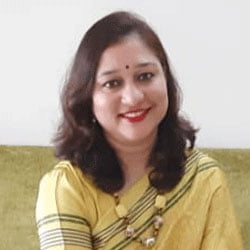 DR. NEETI MAHAJAN
Asso. Professor – Business Comm.
Qualifications: M.A (English), Ph. D.
Experience: 20 Years
AMIT RAO
Asst. Manager – Administration
Qualifications: BHMCT, MBA
Experience: 12 Years
KAVITA RATHORE
Asst. Manager – Brand & Business
Qualifications: MBA
Experience: 07 Years
SEEMA SAINI
Faculty – House Keeping
Qualification – BHMCT
Experience : 6 Years
VIRENDRA JARWAL
Sr. Lab Associate – Food Production
Qualifications: BHMCT
Experience: 10 Years
CHANCHAL GUPTA
Lab Associate – Bakery
Qualifications: B.A., Diploma in Food Production
Experience: 5 Years
JUHI KEDIA
Executive – Brand & Business
Qualifications: MBA, BHMCT
Experience: 2 Years
SIMILEE RATH
Prof. – Accommodation Operations
BHMCT
Experience: 10 Years
K L RAMANI
IT Skills
Qualification: MCA
Experience: 23 Years
PARNIKA PANDE
Asst. Prof. – F&B Services
Qualifications: BHMCT (IHM)
Experience: 20 years
UNNATI WATVANI
Faculty – French Language
B.Com, Diploma in French
Experience: 22 years