Founded in 2007, College of Hospitality Administration, Jaipur has made a significant progress and impact in the hospitality sector, today being the Best Hotel Management Institute across Rajasthan is affiliated to the Rajasthan ILD Skills University (RISU), Jaipur.
RISU – the first Skill University of India in Govt. sector and also a member of Tourism & Hospitality Skill Council (THSC) which is promoted by Confederation of Indian Industries (CII) under Ministry of Tourism, Govt. of India.
It has an infrastructure of international standard with a strong emphasis on practical exposure. The teaching pattern is audio-visual methodology for better learning. A fully wi-fi campus holds 2 unique Restaurants, 4 Kitchens (i.e. Basic Training Kitchen, Quantity Food Kitchen, Advance training kitchen & Bakery), Housekeeping Lab, Laundry Lab & well-equipped Guest room, Front Office Lab (Equipped with authentic IDS Next Software), Coffee Corner, a well-equipped Library, Board Room, Presentation hall and Recreation facility (Indoor & Outdoor games). The college aims to provide 100% placements through various training & Placement tie-ups.
OUR MISSION
To bridge the gap between demand and supply of resources in the Hospitality sector, as around 40 lakh job vacancies in this field still needed to be filled and to Create Global leaders and entrepreneurs for Hospitality and Management Industry by providing high quality education.
OUR VISION
To be the 'Numero Uno' in the field of hospitality education in the country. Our vision will be supported by incorporating the best human values, ethics within everyone working for the organisations & simultaneously offering the best education to the students using updated International Methodology.
OUR OBJECTIVES
Become a globally recognized Institute of Excellence in the field of Hospitality Management
To produce Managers/Chefs of Highest caliber who will become trend setters in the profession.
Develop synergy with other institutions
Engage in Application oriented research and development activities.
To offer international standard graduate programs.
Form liaison with industry in the best manner to benefit the students.
Rajasthan ILD Skills University (RISU)
It is the first skill university of India in the government sector and has been established in Jaipur by the virtue of an ordinance passed in the state assembly on 07.03.2017 by the Govt. of Rajasthan. RISU functions from a 33-acre sprawling and Picturesque ILD campus near the famous Sisodiya Rani ka Bagh, Jamdoi. RISU has been conceptualized to integrate the corridors in vocational training with mainstream education, using National Skill Qualification Framework (NSQF), and strong industry linkages. The course will be of NSQF level 5 onwards, Diploma (Level 5), Advanced Diploma (Level 6), & B. Voc. Courses (Level 7). As a governing body and affiliated university, RISU plays a crucial role in developing the overall ecosystem for technical and vocational education & training the youth in the State.
LEARNING OUTCOMES
Provide a common body of knowledge in hospitality management coupled with a broad education and awareness of skills and attitudes which will prepare students for responsible leadership roles in the hospitality industry.
Provide students with relevant hands-on operational experience in some facet of the hospitality industry.
Provide relevant work experience and Industrial overview
An in-depth practical knowledge of the field.
Become an expertise in innovative, trendy and interesting disciplines of choice.
Providing sufficient knowledge for establishing themselves in employment and entrepreneurship ventures through the use of a competency-based program.
PLACEMENT OPPORTUNITIES
Students after successful completion of the course can pursue their course across a wide array of industries in India & Abroad like Hotels, Airlines, Cruise Lines, Travel & Tourism, BPOs/KPOs, Catering, Event Management, Media & Entertainment, Education, Health Sector, Retail, Telecom, Banking, Govt. jobs (Defence, Tourism Departments like ITDC, RTDC & other State Tourism Departments, JNVs, IRCTC etc.)
Mr. Anand Yadav
Managing Director
"Education is the most powerful weapon which you can use to change the world." CHA was set up by NNPSS and during the past years we have made a significant contribution towards building professional skills of management focusing on International Hospitality Career. Rapid strides have been made by the institute in achieving its mission to strengthen, sustain & professionalize business knowledge, through creative research, teaching, learning and by integrating with organisations, institutions and universities both within and beyond national boundaries.
CHA stands apart from other institutions on many counts. It is the only institute of its kind in the state which provides hospitality education with in-depth global focus.
The course curriculum offered at CHA Consists of subjects that reflect the concepts & trends in international business. We are witnessing rapid changes in the context of increasing globalization & multilateral-ism in business. An understanding of these international developments and capacity to analyze & respond to such changes are some of the capabilities that are inculcated in students. We have taken a number of steps to ensure that the curriculum of the program is updated on a regular basis to reflect the fast-changing concepts and trends in international hospitality business. The process includes in-depth external reviews of the course structure & course details that are prepared by a faculty member are reviewed internally within the discipline groups on a regular basis every year. The discipline groups also invite two/three outside experts in their area and arrange micro level external validation of the course contents.
We have been inviting external faculty from reputed hotels within the country and outside for taking specific sessions. These strategies have helped in continuous updating of our course structure to reflect the dynamic changes in hospitality education. As we strive for excellence in what we do, the institute is constantly making endeavors to scale new developing synergy between graduate studies, research programs and short-term training activities. Such a holistic approach would contribute towards continuous growth of the institute.
ANAND YADAV
Managing Director
Qualifications: BHMCT, MBA-HM
Experience – 28 Years
DEEP DUTT
Director Operations
Qualification – M.A. in Psychology
(specialized in Industrial psychology
and Organisational Behavior)
Experience – 19 Years
BUPESH SHARMA
Course – Coordinator
Qualifications: 3 Years Diploma In BHM, MTM
Experience: 16 years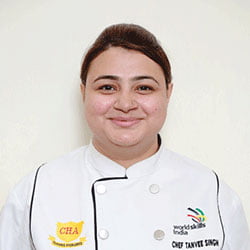 CHEF TANVEE K. SINGH
Asst. Prof. – Food Production
Qualification: BHMCT, Management
Training: ITC WMI
Experience: 8 Years (Sous Chef/Master Chef)
GAURAV MATHUR
Asso. Prof. – F&B Services
Qualification – BHMCT
Experience – 10 Years
SIMILEE RATH
Prof. – Accommodation Operations
BHMCT
Experience: 10 Years
FAIRY SINGH
Manager Business Development
Master in English Literature
Tefl & Tesol certified
Experience: 15 years
CHEF KISHAN KR. SHARMA
Asst. Prof. – Food Production
Qualifications: M.Com, Diploma in
Bakery & Confectionery
Experience 36 Years
CHEF AMAN GOYAL
Assistant Professor- Food Production
BHMCT, MBA
Experience: 9 years
KAVITA RATHORE
Asst. Manager- Business Development Management
Qualifications: B.Sc. , PGDBM, MBA
Experience: 11 Years
AMIT RAO
Asst. Manager – Administration
Qualifications: BHMCT, MBA
Experience: 12 Years
SEEMA SAINI
Faculty – House Keeping
Qualification – BHMCT
Experience : 6 Years
VIRENDRA JARWAL
Sr. Lab Associate – Food Production
Qualifications: BHMCT
Experience: 10 Years
JUHI KEDIA
Training & Placement Coordinator (Dubai)
Qualifications: MBA, BHMCT
Experience: 5 Years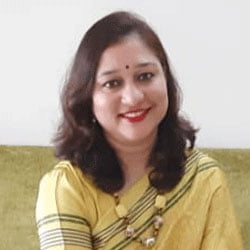 DR. NEETI MAHAJAN
Asso. Professor – Business Comm.
Qualifications: M.A (English), Ph. D.
Experience: 20 Years
CHEF HEENA BHAGIA
Assistant Professor Food Production
Qualification: B.tech, craftsmanship course in food production and patisserie
Experience: 6 Years
CHEF BALDEV
Assistant Professor Food Production
Qualification: BHMCS (VGSHA)
Experience: 6 Years
DEEPTI MATHUR
Faculty- Food & Nutrition
Qualifications: M. Sc. Biotechnology
Experience: 11 years
JITENDRA SHEKHAWAT
Faculty – French
Qualification: M.Com. & French Language B2
Experience: 10 Years
TRIPTI PAREEK
Faculty – English
Qualifications: M.A. (English), MBA (HR)
Experience: 16 years
K L RAMANI
IT Skills
Qualification: MCA
Experience: 23 Years